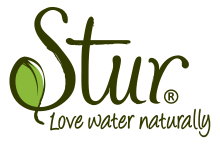 **I was provided samples of this product for my honest review, Thank you!**
From the minute that I heard about STUR, I was interested. There is no doubt about it–anything related to stevia piques my interest and this happened to pop up on my facebook feed. STUR, a natural water enhancer that is sweetened with stevia instead of sugar. Natural fruit flavors are blended with 7 essential vitamins to create a light, calorie-free drink that can be enjoyed by everyone.
STUR was a brain-child of the Prekumar family, who were looking for easy ways to incorporate more water into their diet– especially when the family was pregnant with twins. I'm sure you've all heard it before, you need to drink 8 to 10 glasses of water a day. Do YOU do it? Maybe…maybe not. I know I don't even though I know it keeps you feeling healthy. Something as simple as keeping hydrated and drinking enough water on a consistent basis has a ton of benefits. Should I name a few?
• Water helps your muscles work the way they should. Not drinking enough water can result in muscle fatigue and poor workout results. Stay hydrated when working out. It helps.

• Water helps your kidneys flush out toxins. By keeping hydrated at all times, your cells and kidneys can help rid itself of metabolic waste and toxins that build up over time. Ever notice when you drink a ton of water your pee goes more clear? It also helps in preventing constipation. Nuff said.

• Water can help in maintaining your diet…..whatever that may be. Loading up on high calorie drinks like sodas or energy drinks can pack on calories and trigger a constant longing for more sugary food/drink. By drinking water regularly, you can suppress that pesky feeling of needing to grab a soda and some chips. Whats better, zero calories in a water–or up to 250 with a single can of soda? You know, and I know the answer.

• Clearer skin anyone? I'm not saying you will be rid of all pimples and wrinkles by drinking water–but it sure helps in maintaining a healthy state. Cells without water shrink and on a large scale skin will appear more dull. Keeping hydrated allows your skin cells to do their job properly and appear youthful and healthy.

• And my favorite. Water can help in preventing headaches due to dehydration. This is my major problem. I give myself headaches by not drinking enough water. It's something so easily avoidable and yet it happens all the time. All because of not getting enough water!
**I was provided samples of this product for my honest review, Thank you!**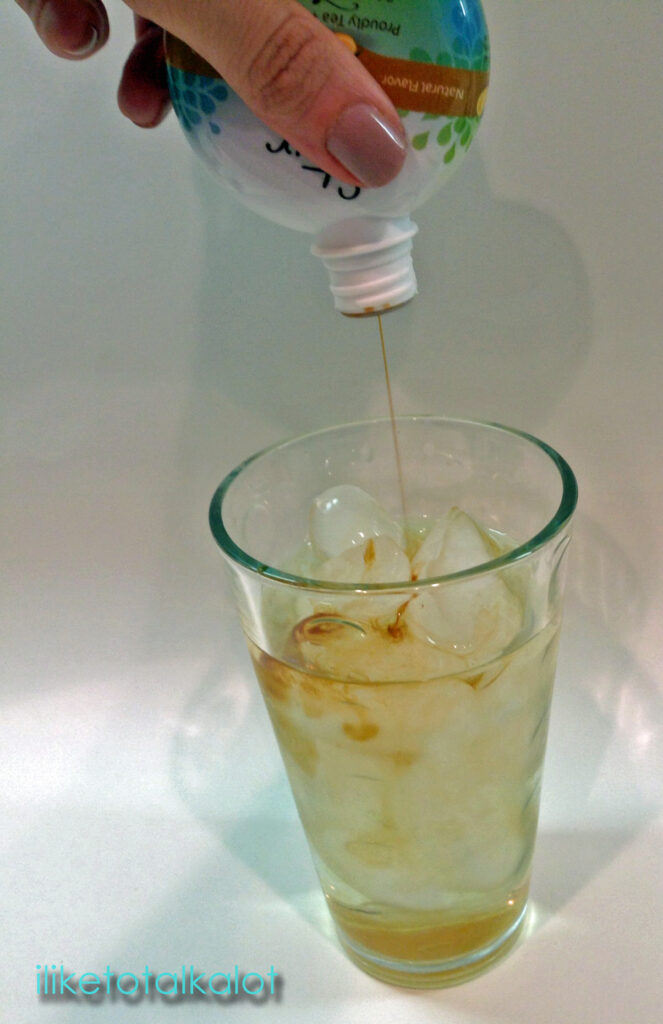 So now that we agree that water is the best drink on earth, I want to quickly share with you what Stevia is. Stevia is natural sweetener that comes from the herb, Stevia Rebaudiana. The glycosides inside the leaves is what makes the sweet taste (which is 300x stronger that sugar). Did I forget to mention that its also considered non-caloric? I love using Stevia, I have my own stash at home and at work. I made the switch a few years back and think its great to use instead of refined sugars or aspartame.
So, STUR drinks are sweetened with stevia, not sugar, making them calorie-free but still tasting great. I got all six flavors sent to me to try, and honestly say they are all awesome. I've been bringing them to work with me and sharing with my coworkers and we all agree; they taste great and we are all definitely drinking more water. I started out by making myself an Arnold Palmer with the lemonade and tea & lemon. My most favorite is the mint and cucumber. We all tried this one at work and someone commented it was just like "spa water". So of course, we treated ourselves to chilled "spa water" all day. Later with more experimentation, I found the cranberry pomegranate the strongest flavor, while lemonade was the lightest.
These flavor enhancers are on the lighter side so do not expect to turn your water into a punch or a puckering lemonade. These are meant to enhance your water a little bit. You can definitely squeeze more in there, but I don't think it's designed to be that way. I like that I am drinking more water, and love that I do drink less soda also. I've made myself flavored sparkling waters also to change it up. You can mix flavors and get creative, and it's all good for you.
Have you tried STUR drinks before? Do you prefer Stevia sweetened drinks or food over using refined sugar? Share in the comments below!
You can find out more about STUR on their Facebook page and of course follow them on twitter at @SturDrinks . You can purchase them directly on their website, or on amazon.com.
**I was provided samples of this product for my honest review, Thank you!**